Joined

Mar 23, 2023
Messages

9
Reaction score

8
Location
I am so glad I found this forum as I have loved my 2023 ZR2 from the day I first drove it. I have around 3,000 miles on it and unfortunately, my truck has been in service for Warranty repairs going on 3 weeks now and I am stuck driving a Nissan Frontier. So glad I didn't consider a Nissan. I am curious if anyone else has had a similar experience as me.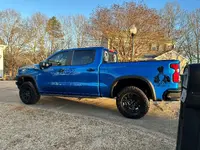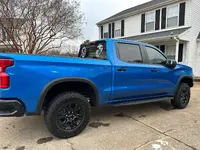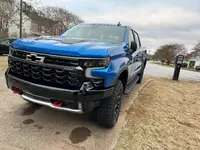 My engine started making a noise that at first sounded exhaust related, but as I accelerated, the noise got quieter ruling out exhaust. It really sounded like a potential intake problem once I got it parked and inspected under the hood and all around the vehicle. I definitely knew it was engine related, as bad transmissions sound completely different.
I took it to the shop and flat out said there is something wrong with my engine, and they decided to take apart my transmission, replaced some parts in there, then after putting it back together, called and told me that the problem is in the engine and that they are requesting authorization to replace my engine. I have definitely been more patient than most with Chevrolet at this point, but I am getting angrier by the day that I spent so much on a truck that they are no closer to having repaired than the day I dropped it off.
What are your thoughts on my situation?